Blog
"Love Rap" Sketch On SATURDAY NIGHT LIVE Featuring James McAvoy
By
|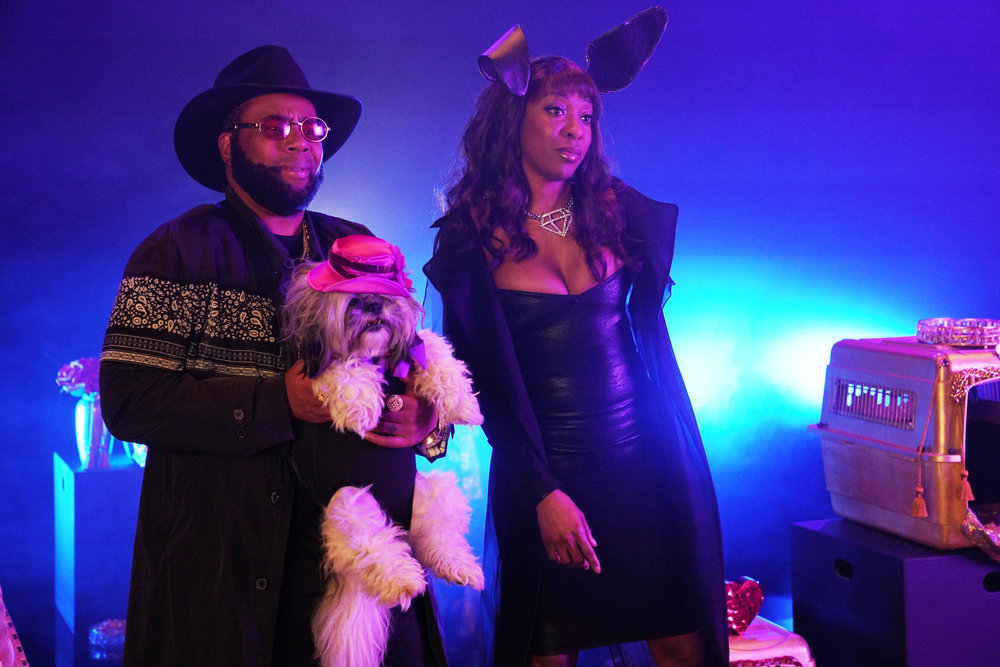 SATURDAY NIGHT LIVE — Chris Redd during the "Love Rap" sketch

SATURDAY NIGHT LIVE — Pete Davidson during the "Love Rap" sketch

SATURDAY NIGHT LIVE — Host James McAvoy during the "Love Rap" sketch

SATURDAY NIGHT LIVE — Pictured: (l-r) Kenan Thompson, Chris Redd, and Pete Davidson during the "Love Rap" sketch
Another hilariously funny episode of SNL with host James McAvoy with musical guest Meek Mill. James McAvoy along with Kenan Thompson, Chris Redd, and Pete Davidson rap about who they love most, puppies!
"Saturday Night Live," NBC's Emmy Award-winning late-night comedy showcase, enters its 44th season for another year of laughs, surprises and great performances. "Saturday Night Live" premiered October 11, 1975, is broadcast live from NBC's famed Studio 8H in New York City's Rockefeller Center. 
Since the begining, "Saturday Night Live," has launched the careers of many of the brightest comedy performers of their generation; and, as The New York Times noted on the occasion of the show's Emmy-winning 25th Anniversary special in 1999: "In defiance of both time and show business convention, 'SNL' is still the most pervasive influence on the art of comedy in contemporary culture."
SNL has been around since 1975 and the program has won 64 Emmy Awards. This is more than any show in television history.  this show also holds the title for the most nominated television show in Emmy history with 243 nominations.  After making headlines, "SNL" is s known to influence the political dialogue while skewering it at the same time.  Beyond politics, the show's cast of recurring characters and take on pop culture targets remains spot-on.   The addition of the show's Emmy Award-winning SNL Digital Shorts continues to keep the show as current today as it was when it debuted.
Catch "SNL" when it returns February 9th Live Coast- to – Coast. Stay tuned!