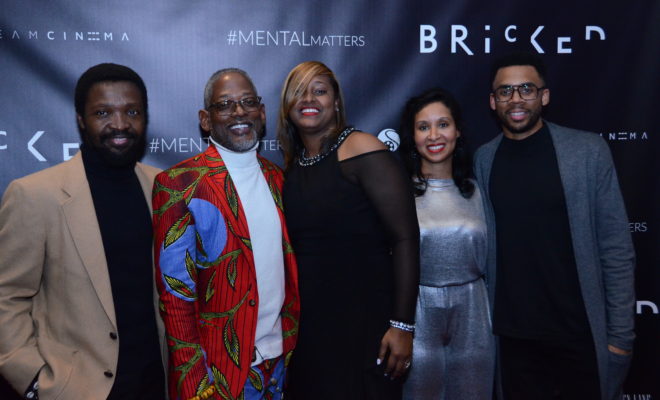 Blog
Red Carpet Screening of "BRICKED" At Regal Cinemas L.A. LIVE
By
|
Conversation Piece corespondent Tyler McKinney caught up with the cast of BRICKED at the official red carpet screening Thursday evening for Conversation Piece Magazine. "BRICKED" is a new independent film addressing mental health in a raw and honest way. It was written and directed by Aleshia Cowser and features an all-black cast including Living Single's T.C. Carson.
It follows the life of Trevor, a young black man, after he is diagnosed with bi-polar disorder.
Shavonia Jones who plays Trevors' mother says that mental health is swept under the rug in the black community. She feels that we need to apply the same value that we place on physical illness, on mental illness.
The cast agrees that the conversation surrounding mental illness must continue to progress as a community.
BRICKED is now in select theaters!