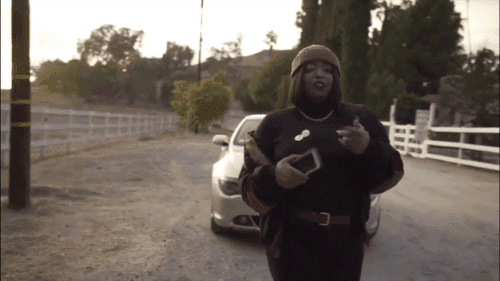 Blog
Jane Handcock Shares Intimate Glimpse Into A Relationship In New Visual For "SixFourSeven"
By
|
2019 is the year for real music and Oakland native Jane Handcock is following suit!
The singer/songwriter/producer just released her latest album "Where's Jane? 1.5" where she gives fans a deeper look into her unique artistry.
Coming off of the 1.5 drop, her new track "SixFourSeven" shares the ups and downs she experiences while dating someone who lives all the way in Canada. (We're not saying it's the 6 God Drake, but we're also not NOT saying that. 😉
Her lyrics in "SixFourSeven," showcase a young woman who's done some deep reflection on love.
"This ain't no fairy tale baby/ The future is scary as hell baby."
Jane's voice goes from vintage and futuristic to a fluttering pitch-perfect melody that effortlessly shifts gears into a hard rap-singing flow that might rival your fave emcee.
As this songwriter embarks on the spotlight, there's no doubt Jane Handcock is here to give us music lovers something that we've never heard before. Follow her here if you're ready for it —-> @handcockjay
Take a listen to the sultry vibes below.