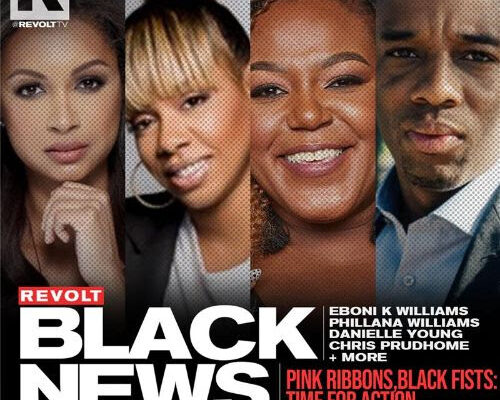 News
Revolt Announces New Social Justice Documentary "From Pain To Power: A Revolt Special"
By
|
Revolt announced its new captivating documentary "From Pain To Power: A Revolt Special to premiere Monday, October 26th. The documentary takes a close look at the passionate struggle of social equality in America.
The show spotlights the fight for social justice spreading in the streets through Washington, Kentucky, and Atlanta. The show features interviews from well known celebrities to known activists such as Tip "T.I." Harris, Tamika Mallory, Mysonne, Ben Crump, Drumma Boy, Shabazz the OG, Dr. Frank Smith, Ms. Opal Lee, Linda Sarsour, Bridgett Floyd, Lonita Baker, Angela Williams, and Mothers of the Movement Kadiatou Diallo, Thelma Pannell-Dantzler, Sybrina Fulton, Wanda Johnson, Maria Hamilton, Gwenn Carr, and Tamika Palmer.
Activist Tamika Mallory, stated "We need to continue to archive our brilliance, our power and yes, even our pain, and REVOLT TV is the platform for our full stories."
The documentary will premiere weeks before the upcoming general election, a strong focus of REVOLT's news coverage among its well-known "VOTE OR DIE" campaign, which aims to inspire increased voter engagement. Be sure to check out the documentary and get out and VOTE.
Check out the trailer below: