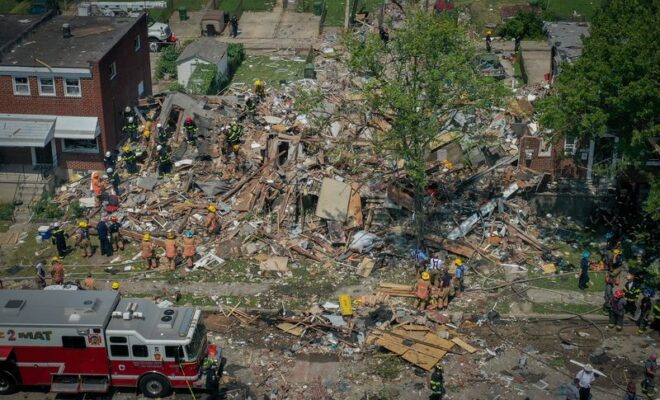 www.baltimoresun.com
News
Deadly Explosion In Baltimore Leaves One Dead And Injuring Others
By
|
A major gas explosion took place on August 10th in Northwest Baltimore, Maryland. The explosion happened at 10 AM took place in Reistertown neighborhood, just behind the Reistertown Plaza Shopping center near the city-county line. Rescuers pulled a woman and man from under the rubble and searched for others. Over 200 firefighters were present to search through the houses for victims. It's reported that three victims are being treated for severe injuries at University Medical Maryland Center.
Many witnesses reported that it sounded like a powerful bomb that scared them, and they could hear people yelling, "come help us." Some neighbors even reported feeling the explosion seven miles away. Firefighters called Baltimore Gas and Electric Co. to the scene to figure out the cause of the situation. The crew had worked quickly, turning off gas to investigate the case.
As the investigation continues, let us keep the families involved in lifted in prayers.
For more updates on this tragic event click here.