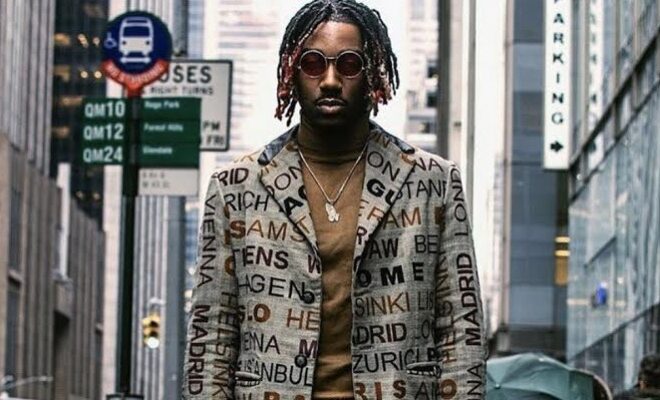 Word on the Street
HI-Profile: Styled By Jamar Hart
By
|
Heavyweight influencer Jamar Hart was a well known as a socialite in his hometown of Detroit, Michigan. The motor city had a huge influence on Jamar's style and this early exposure lead to trends and styles that he would need to know about to leave his mark on the fashion industry.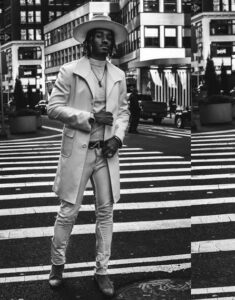 Before he had the opportunity to work with the likes of Beyoncé and other A list celebrities, Jamar started out on a smaller scale doing things like photo shoots for small designers and personal shopping for local pro athletes. 
In 2014, Jamar moved to Los Angeles and decided to take a chance on himself. since being in LA, Jamar has developed a forward-thinking fashion philosophy and he plans to go far. "I want to take fashion to a safe place" and being comfortable in your own skin is the essential element in that safe place. 
"BE BOLD, BE BRAVE, BE YOU".

Jamar Hart
BE BOLD – Your clothes are more than just that, they are your chance to tell your story to the world. Clothing is an art form and needless to say a way of self-expression. If you are iconic in the way you express yourself the world is forced to stop, look & listen.
BE BRAVE – Fit in by standing out. There are no limitations to how over the top or how under the radar you should dress. There is a fine line between pushing the envelope and going with the flow, that line should be your runway every day. 
BE YOU – If you like it you wear it because there are no rules in fashion. When you ignore the rules people will ask why and the stage is yours to tell your story. You are one of one so act like it! This philosophy is one that can be seen with the work he's done with the likes of Jordin Sparks, Vanessa, and Angela Simmons, E40, Neyo, Busta Rhymes, and Tina Lawson.
Moving forward Jamar has only begun to tap into his many talents. Using his charisma he also hopes to use fashion as a vehicle to evoke change in the world and especially communities like the ones he grew up in. Be sure to keep an eye out for Jamar's launch of his own collection of men and women's pieces. 
Jamar will be live with Miss COnversation PIece May 7, 2020 at 9pm PST.