Blog
SINNERS WANTED: The Story of a Pastor & a Prostitute Airs On TV One
By
|
Sinners Wanted is a story of forgiveness versus judgment in the church and TV One aspires to spread hope and compassion premiering the original film on Palm Sunday 2020. The award-winning film stars Lamman Rucker, Clifton Powell, Traci Braxton, and will commence the celebration of Holy Week on TV One April 5 at 4 pm / 3 pm central standard time.
The movie shows an unconventional pastor ridiculed by his hypocritical congregation after rescuing and falling in love with a woman with a troubled past. Executive producers of the film knew that although controversial, a movie addressing a pastor marrying a prostitute would change the thinking of many as well as help the next generation understand what God's Love truly means; God's love is for everyone.
 "It's interesting to see what Leo and Gigi do, and whether or not they are gonna make it," commented Lamman Rucker. SINNERS WANTED is written and directed by Joshua Jenkins and Jimmy Jenkins. The film is Co-Executive Produced by Tressa Azarel Smallwood of MegaMind Media and Pastor John K. Jenkins Sr., Gregory Freeman and Kia Freeman of Free Mind TV & Films as well as Grammy Award-Nominated Gospel Artist Anthony Brown.
"This film will help the next generation understand what God's love truly means. It's amazing how they took the biblical story of Hosea and Gomer and made it present day. I encourage church communities all over the country to see it."— Pastor John K. Jenkins, Sr.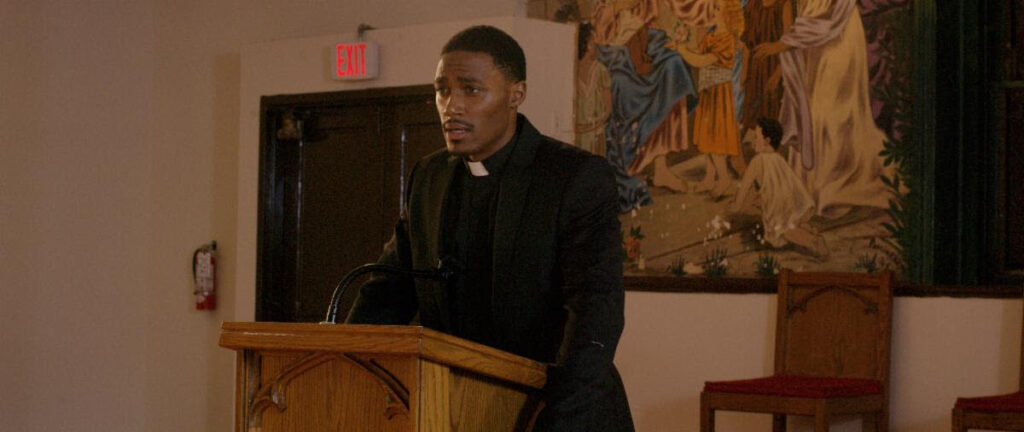 "In a world that is profoundly divided and hate filled, the Jenkins Brothers give us a much needed breath of hope and inspiration! This film is a contemporary portrayal of a powerful story and will help us to learn to love beyond limits! God is using this movie to help us become a more 'Beloved Community!" – Pastor E. Dewey Smith
Tune in to TV One on Palm Sunday to watch the Sinners Wanted television premiere! For more information visit www.tvone.tv. You can also join the conversation by connecting via social media using the hashtag #SINNERSWANTED.