Blog
ERIC BELLINGER DROPS "GOAT 2.0" VIDEO AT INTIMATE REVEAL PARTY
By
|
Reveal Party Hosted by Wale & Teyana Taylor who plays THE GOAT!
After recent sold out shows across the country and millions of plays worldwide, Eric Bellinger's "G.O.A.T. 2.0" Feat. Wale is your next favorite song.
Bellinger revealed the visual for "G.O.A.T. 2.0" in Los Angeles at the Popular Demand headquarters with friends and supporters like Usher, Sevyn Streeter and Tisha Campbell Martin at the intimate setting. Goat 2.0 features Eric and his longtime friend Wale goes on the hunt for Teyana Taylor, who plays a big-time robber in the video.
While on the chase to catch her, Eric ends up falling for her and well, things become interesting. Wale recently mentioned in Billboard Magazine that Eric is "one of the hardest working people in our business" and compared the singer's work ethic to the legendary James Brown.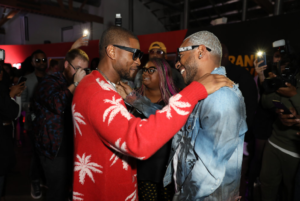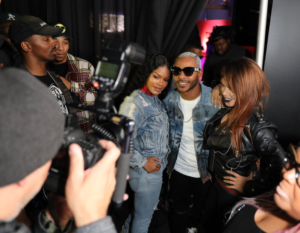 Guests were invited to enjoy the taco bar, two open bars, and to make some photo booth memories after viewing the mini film. The signature drinks were all created in anticipation of the new album Easy Call and all drinks were named around the theme of the album.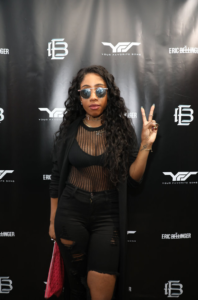 Currently, Eric is prepping for Easy Call to be released and it's honestly what R&B lovers need. The album is a collective of Eric's growth as an independent artist and critical parts of his career. If you're a day one Eric Bellinger fan you know that the Bellinger way of delivering music that directly correlates with exactly what is going on in the Grammy award-winning artists' life.
Don't waste any more time, check out the new video (above) and follow Eric Bellinger on all social platforms now! Leave a comment below and let us know what you think of the video.
Check out Eric Bellinger's latest moves here:
Twitter | Instagram | Facebook | SoundCloud