CPTV
Exclusive Clip with Ex-NBA Player & Love and Hip Hop Star Daniel "Booby" Gibson
By
|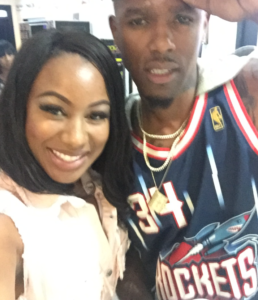 In this clip with Conversation Piece TV, Daniel "Booby" Gibson gives us a taste of his rap skills with an exclusive in studio performance. The former Cleveland Cavaliers guard is now pursuing his lifelong dream of rap stardom and is featured on season four of his VH1's Love and Hip Hop Hollywood.  Booby's love for the pen runs deep and he is eager to share his writing ability with his fans. CPTV is giving you a first look with in studio performance.
Booby refuses to be boxed in by his athlete label and wants fans to know that what happened in the past doesn't define his future. Booby has been through it all and is ready to show just how serious he is about his career transition. The road wasn't easy: retiring from basketball, going through a divorce with Keyshia Cole, and losing his grandmother all in one was a snowball effect that led to deep depression. Music became much more than a new career path for Gibson it was his therapy.
Press Play to see if he has what it takes to dominate music like he did the basketball courts. In the video, the rapper rides the classic beat B****es Ain't Sh*t produced by Dr. Dre from The Chronic Album. Stay tuned to CPTV for the one on one interview where we talk about love, basketball and everything in between.
To keep up with Daniel follow him on Instagram @boobygang. Be sure not to miss the newest episode of Love & Hip Hop Hollywood, next Monday at 8/7c and remember Conversation Rules the Nation!